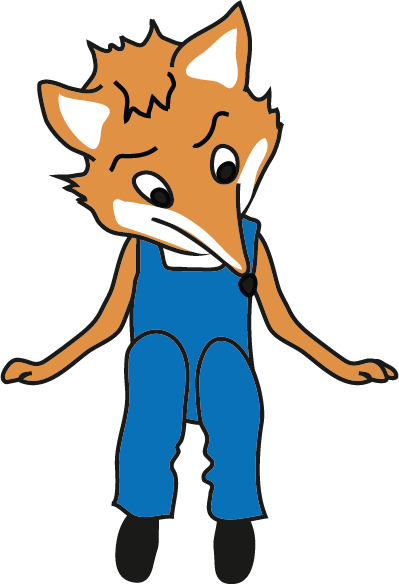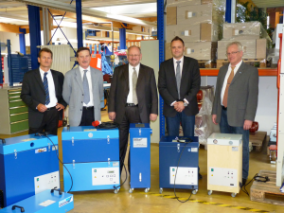 Secretary of State Drautz Visits Fuchs Umwelttechnik
Even in the economic crisis neither lay-offs nor short-time; already active again on the employment market due to a considerable increase in incoming orders. The Secretary of State for the Economy Richard Drautz was impressed by the intelligent and sustainable corporate strategy of Fuchs Umwelttechnik. Not expansion and growth of volume at all cost but longterm planned and profitable growth should be the prime goal of medium sized companies in Mr. Drautz's opinion.
On the 15th of October 2010 Secretary of State Richard Drautz and Dr. Jaumann from the Stuttgart Ministry of Trade and Industry visited Fuchs Umwelttechnik following an invitation made during the LASYS Fair in Stuttgart in June. They were welcomed by Hans Baumeister, Manging Director, Hans-Peter Durchdewald, Head of Sales and Sven Barth, Dipl.-Ing. Process Engineering at Fuchs Umwelttechnik.
After a short presentation of the company Mr. Drautz and Dr. Jaumann explained the possibilities of targeted innovation sponsorship for small and medium sized companies in Baden-Württemberg.
The various co-operation possibilities with government and private institutes provide small and medium sized companies with good opportunities to pursue basic research in marketable products. Fuchs Umwelttechnik was shown interesting possibilities for participating in cooperations. In a subsequent tour of the production, Secretary of State Drautz had a look at the innovative product programme of extraction and filtering devices of Fuchs Umwelttechnik which meet the requirements for an environmentally friendly concept above all by the use of extremely energy-efficient blower and fan technologies. Continuous new and further developments secure Fuchs Umwelttechnik a leading position in the field of compact devices for the direct extraction of air pollutants. Mr. Drautz and Dr. Jaumann were also impressed by the working environment and the well organized production process which has a positive influence on the motivation and commitment of the Fuchs Umwelttechnik staff.
In view of the looming lack of specialist personnel, motivated and loyal employees are an important competitive advantage which can ensure the long-term success of a company.