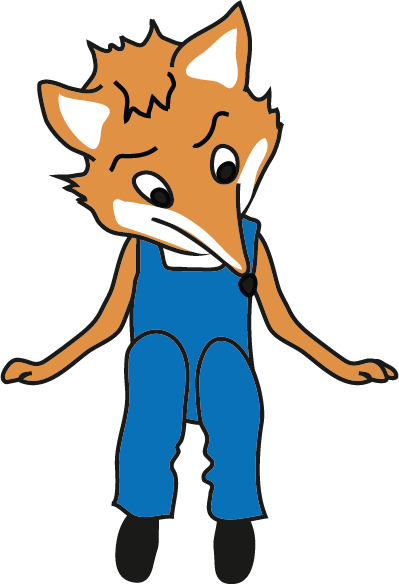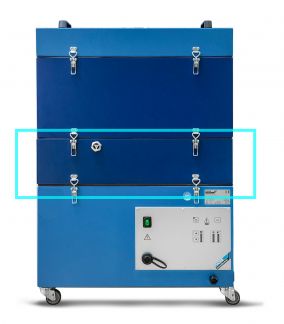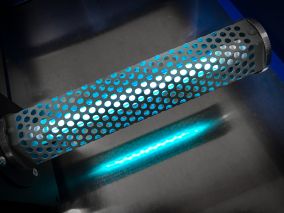 The solution to the battle against viruses, germs and bacteria in the ambient air
The current problems of these times of crisis demand solutions that will bring back safety and normality for all of us.
We are now able to present one of these solutions to you.
Our new Photokat module.
This works on the basis of photocatalytic air purification. After initial filtering in the device, the sucked in air flows around a photocatalytic source. Reactive radicals created in this source interact with ultrafine organic particles in the air stream and decompose them. This kills germs, bacteria and viruses.
After passing though all filters, the purified air flows back into the room.
Both the adapted air exchange rate per hour and sophisticated air streams ensure permanent purification and mixing of the entire room air.
Our new Photokat module is now available in all our devices and can be retrofitted to most of our already delivered extraction and filtering devices. Contact our technical department.
We are delighted to be able to offer you an inexpensive and effective solution with the Photokat module as a retrofit element. We reserve the right to make modifications in the interests of technical progress.
Stay healthy.
Yours sincerely
Your Fuchs Umwelttechnik team