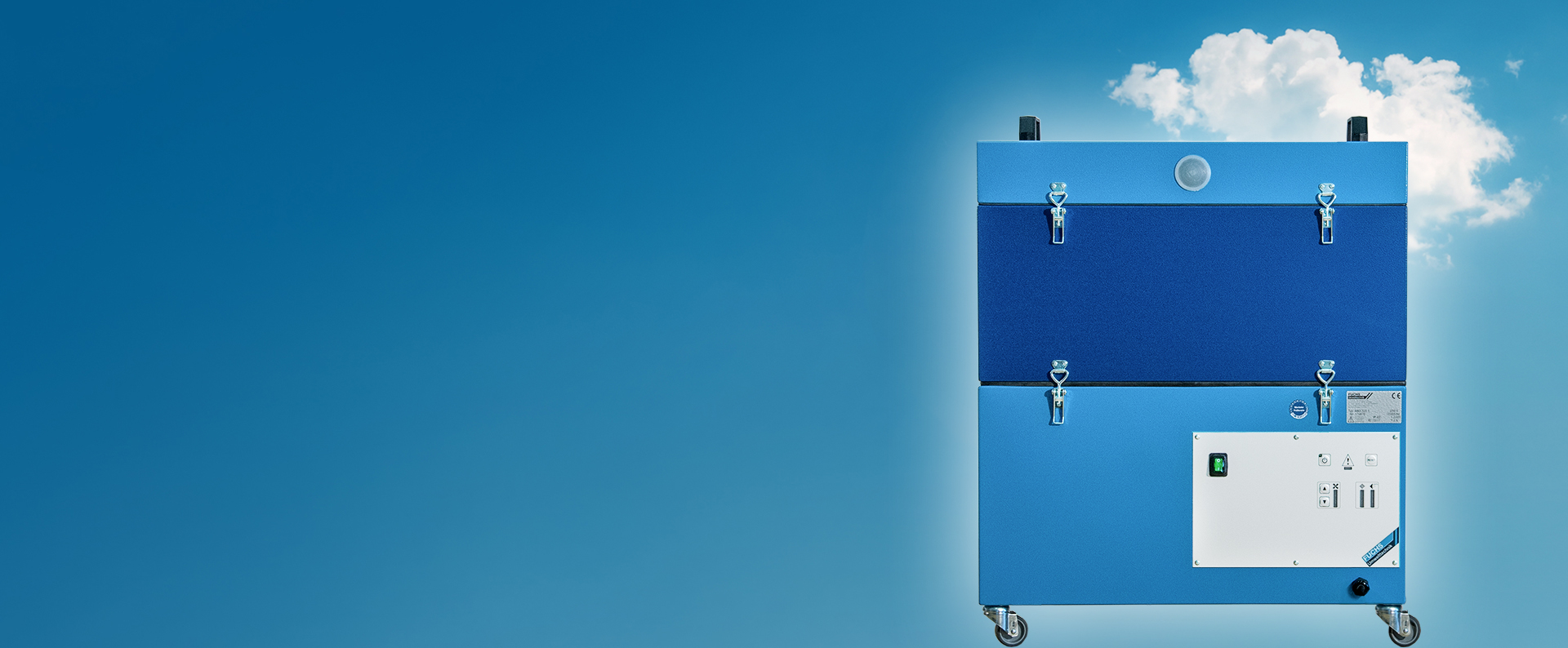 With High-tech into
a clean future
Fuchs Umwelttechnik – extraction and filtering devices
We have just the extraction and filtering device you need
Welcome to Fuchs Umwelttechnik
Clean breathing air is a vital commodity for all of us. To make sure that things stay that way, we at Fuchs Umwelttechnik take over the responsibility and supply the right technology for safe elimination of harmful air pollutants.
We at Fuchs Umwelttechnik are experienced specialists for innovative, highly efficient, energy-saving extraction and filtering devices for many different applications in industry, trade or special application areas.
No matter whether you need to extract small, medium or large quantities of dusts, smokes or gases or oil mists, whether you demand pinpointed collection of your laser emissions, an individual both solution or want to solve a different air pollution problem –
Fuchs Umwelttechnik will give you the perfect extraction and filtering device for your purpose!