Our competence
Know-how down to the finest detail
The way to clean breathing air with the right technology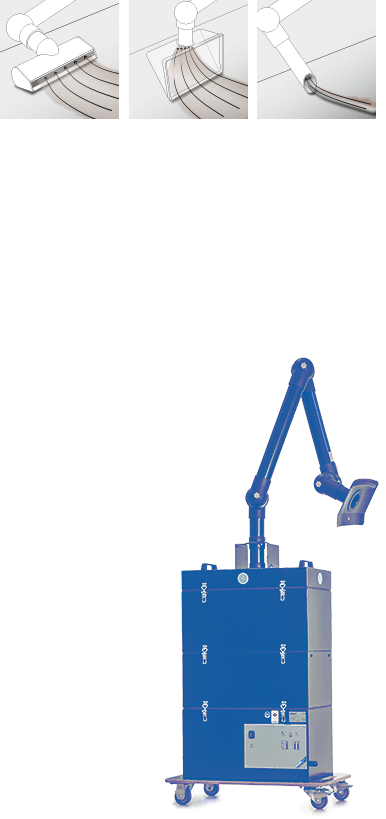 We have the ideal extraction and filtering device
for you for every application and all requirements.
With our know-how, our many years of experience, our continuous new and further developments and our individual consulting, we are able to supply the optimum solution to your air pollution problem – specifically and effectively. Our extraction and filtering technology for your safety.

We at Fuchs Umwelttechnik pay attention to every detail from the planning to the production of all extraction and filtering devices: The sophisticated ducting for complete capture of the accumulating air pollutants, the suitable filtering device, the right filter elements – all of the components are in perfect harmony.


Energy efficiency
Also perfectly adapted with regard to energy efficiency. Because, for Fuchs, environmental technology means taking responsibility: Our engineers plan, design and construct every extraction and filtering device to operate with the least possible use of energy. This helps you to cut costs and increase profitability in the long term while making a contribution to climate protection.


Sustainability since 1984
At Fuchs Umwelttechnik, environmental protection goes far beyond low energy consumption. Substantially built and equipped with top-class components, our extraction and filtering systems are long-lasting endurance runners. Further developments can easily be added. The modular design allows for adjustments and incremental upgrades to ensure the long-term performance and sustainable operation of your extraction and filtering device.

All extraction and filtering devices from Fuchs Umwelttechnik stand for engineering performance and quality workmanship "Made in Germany" – for reliable health protection and indispensable safety at all workplaces at which air pollutants occur.