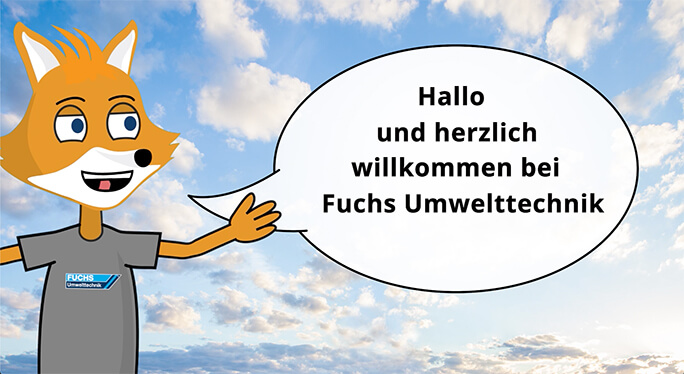 Let the film roll!
FUCHS UMWELTTECHNIK ON YOUTUBE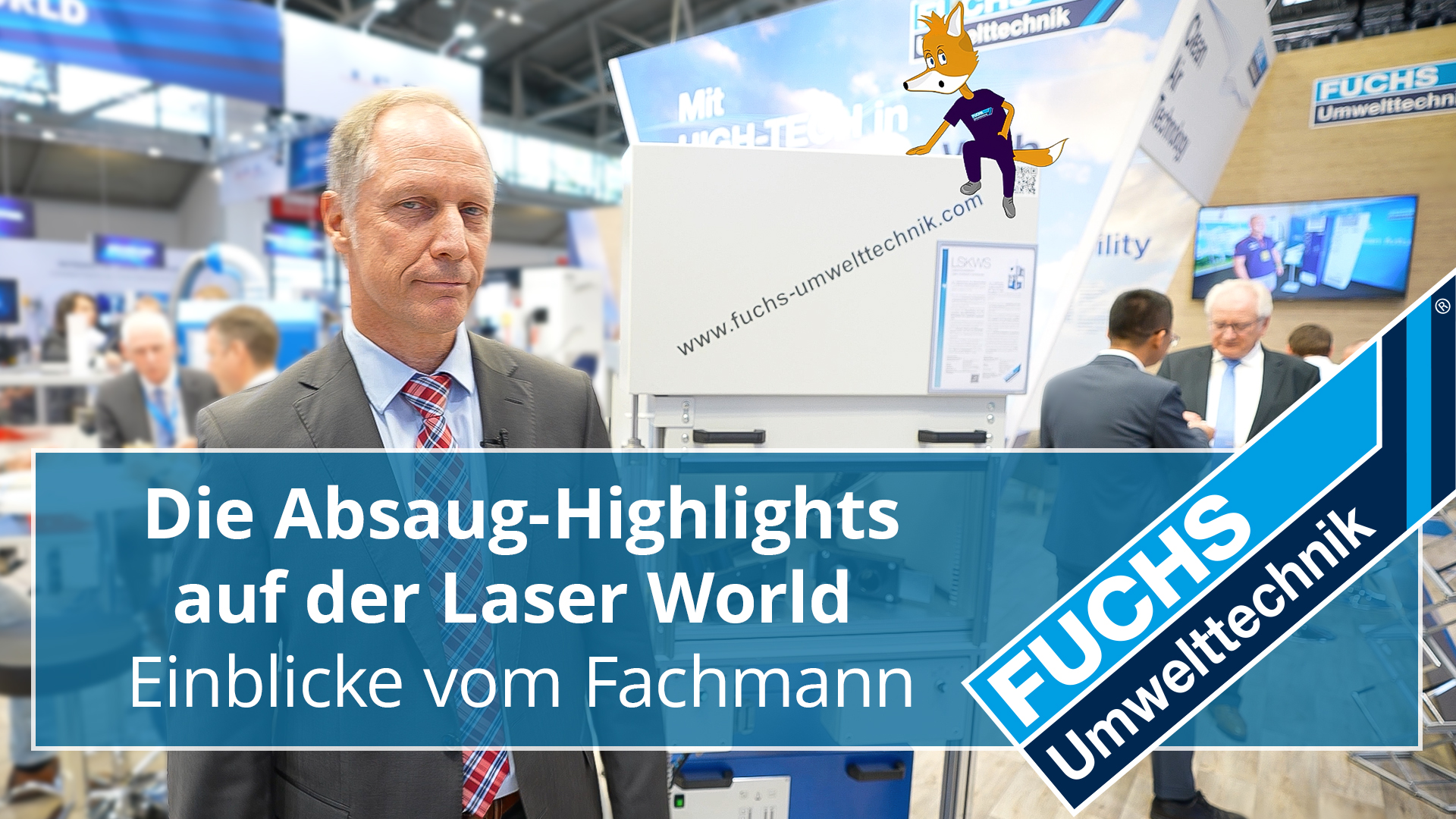 Fuchs Umwelttechnik at the LASER World of PHOTONICS 2023 in Munich
As the world's leading trade fair for photonics components, systems and applications, LASER World of PHOTONICS focuses on laser manufacturing systems. These are precisely the areas in which Fuchs Umwelttechnik stands out as an important and efficient partner with its customised special solutions in extraction and filter technology.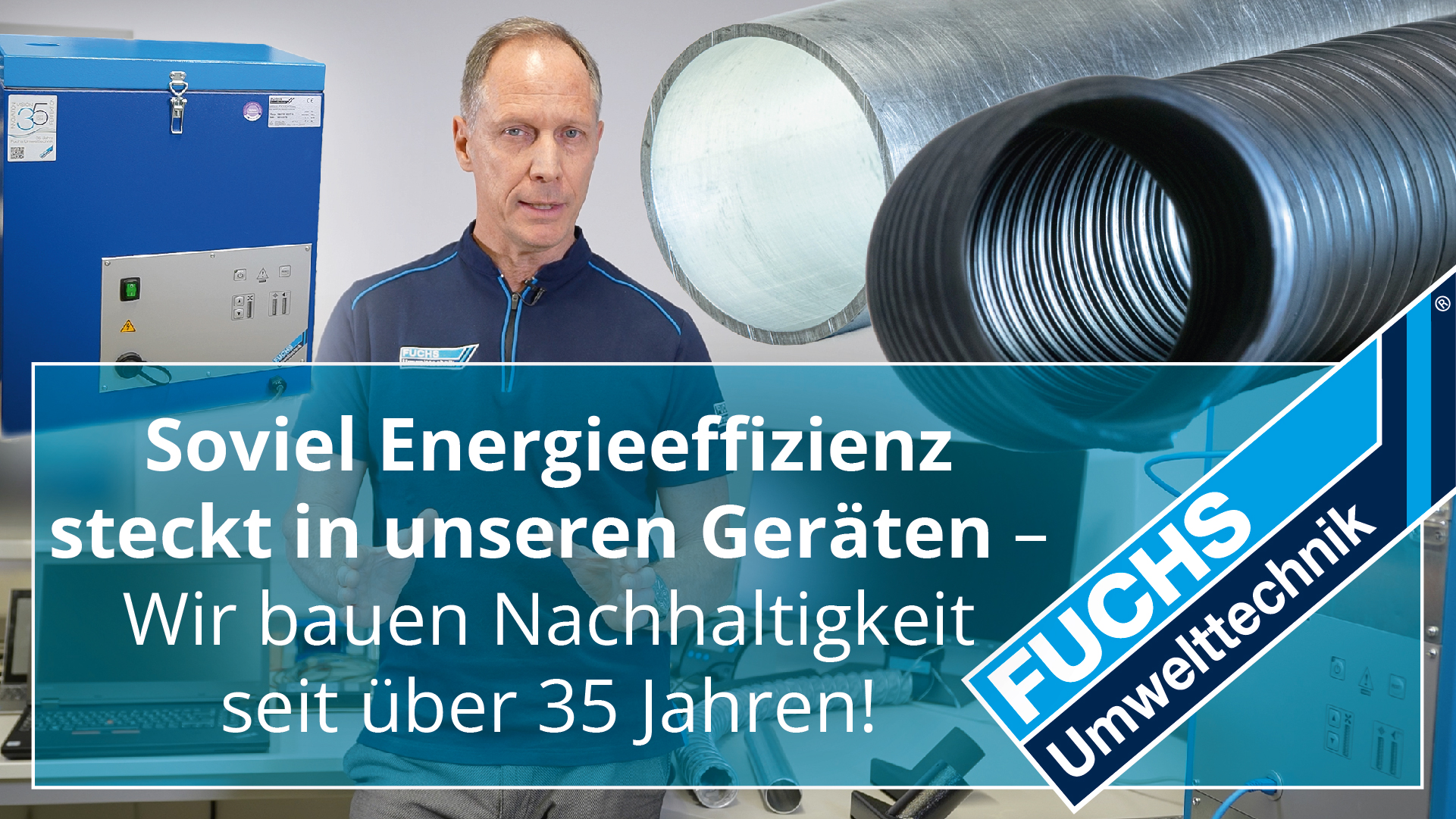 Sustainability at Fuchs Umwelttechnik – we have been on the subject for decades
From the right choice of components to flow optimization - our chief designer Wolfgang Fratzke gives various insights and shows with examples how much energy efficiency and sustainability is in our devices.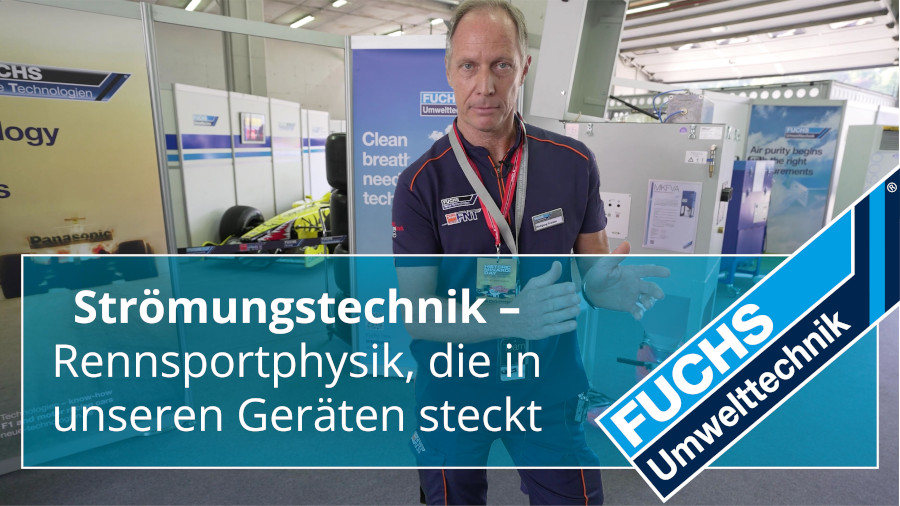 Fuchs Umwelttechnik at the Minardi Days 2022 in Imola
Contact pressure, tear-off edges - in motorsport you can see sophisticated aerodynamics on every racing vehicle. Find out how sophisticated flow technology makes our devices so efficient.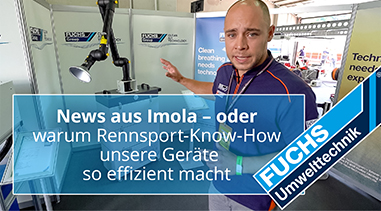 Fuchs Umwelttechnik at the Minardi Days 2021 in Imola
Have a look behind the scenes. Find out what connects our extraction and filtering units with motor sport.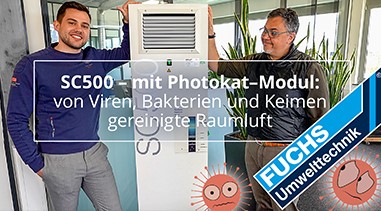 SC500 – Safety from viruses, bacteria and germs in your rooms
SC500 – the new slimline extraction and filtering unit with Photokat module. Ideal for offices, shops, conference and training rooms. Efficiently eliminates viruses, bacteria and other pollutants in the room air.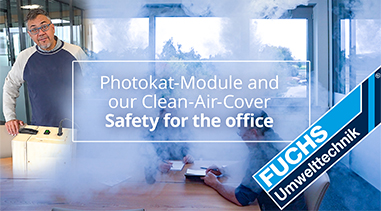 Our clean-air cover and portable desktop unit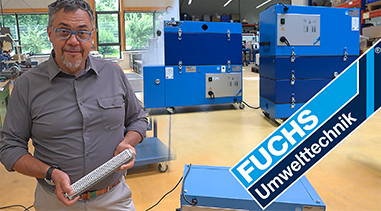 Our anti-virus solution:
The new Photokat-Module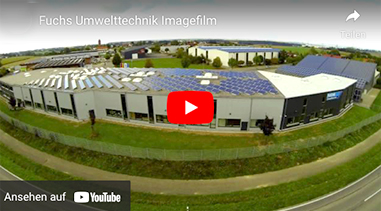 Der Fuchs Umwelttechnik Imagefilm