Fuchs Umwelttechnik
a short overview of our history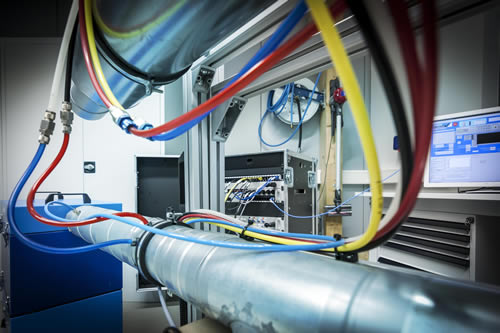 2018
Setting up the Fuchs Umwelttechnik laboratory
An innovative field has been launched. In addition to examinations, tests and analyses from ongoing production, new developments and special projects are conceived, designed and tested here.
In the interests of permanent optimisation for the customer, flow behaviour can be examined, sensors measured, adsorption capability on gas filters checked or experiments with sound and noise reductions conducted among other things in the Fuchs Umwelttechnik laboratory at the state of the art.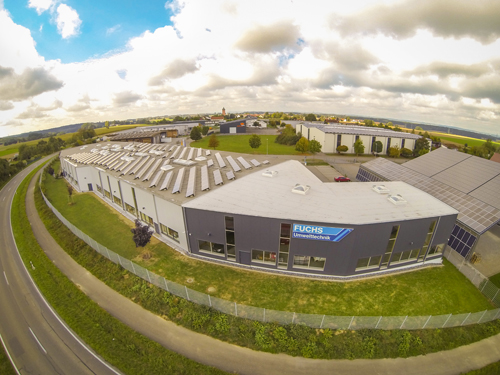 2015
Extension of Plant 2 with a storage area with high-shelf stores of 413 square metres.
2014
Fuchs Umwelttechnik celebrates its 30th company anniversary.
New development FLIGHTCASE as an extraction and filtering concept for the special demands in motor sport.
Fuchs Umwelttechnik produces filter systems for fuel filling systems for the adsorption of petrol and diesel fumes of all well-known vehicle manufacturers world-wide.
2013
Fuchs Umwelttechnik becomes system supplier for the Toyota Motorsport Gesellschaft (TMG) and Toyota Le Mans (WEC).

2012
Patenterteilung für ein neu entwickeltes Funkenschutzmodul.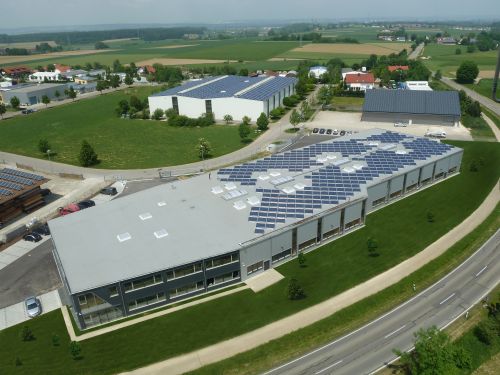 Granting of patent for a new spark protection module,
installation of solar collector 80 kW
2011/10
Inauguration of the new facilities and start of production.
2011/04
Start of construction work on a new production hall and warehouse with office building (4500 m²).
2011/01
Purchase of a 9000 m² plot of commercial land on the Gassenäcker industrial estate.
2009/2010
Extension of the national and international service and sales network; new agencies in Switzerland and Australia.
2008
Opening of a test bench for the examination and evaluation of "reactive" dust from laser machining processes.
2007
Conversion of the Development and Design departments to a fully parametric 3D CAD system.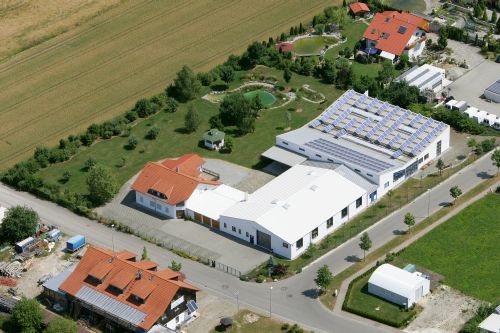 2006
Further extension of a photovoltaic system to a capacity of 30 kW.
2005
Extension of the photovoltaic system to a capacity of 10 kW.
2001
Startup of the photovoltaic system with a capacity of 1 kW.
2000
Second expansion of business and production facilities.
1997
First extension of production facilities.
1995
Move to new business and production facilities.
1992
Sole proprietorship converted to limited company, sole managing shareholder and owner, Dipl.-Ing. Harald Fuchs.
1988
Successful testing of filter systems for laser emission capability.
1987
Development and production of the first extraction and filter system for laser emissions.
1987
Awarded 2nd prize by the Württemberg Association of Trade and Industrial Co-operatives for a light barrier controlled extraction system for plastic workplaces.
1987
Award of the Bavarian State Prize (gold medal) conferred by the Bavarian State Government for excellent performance on the occasion of the international craft trade fair in Munich.
1984
Fuchs Umwelttechnik founded as craft trade business as part of the "Technology-oriented new start-ups" development programme by the State of Baden-Württemberg. Based on the positive evaluation of the "Odour neutraliser" project for laboratory workplaces.