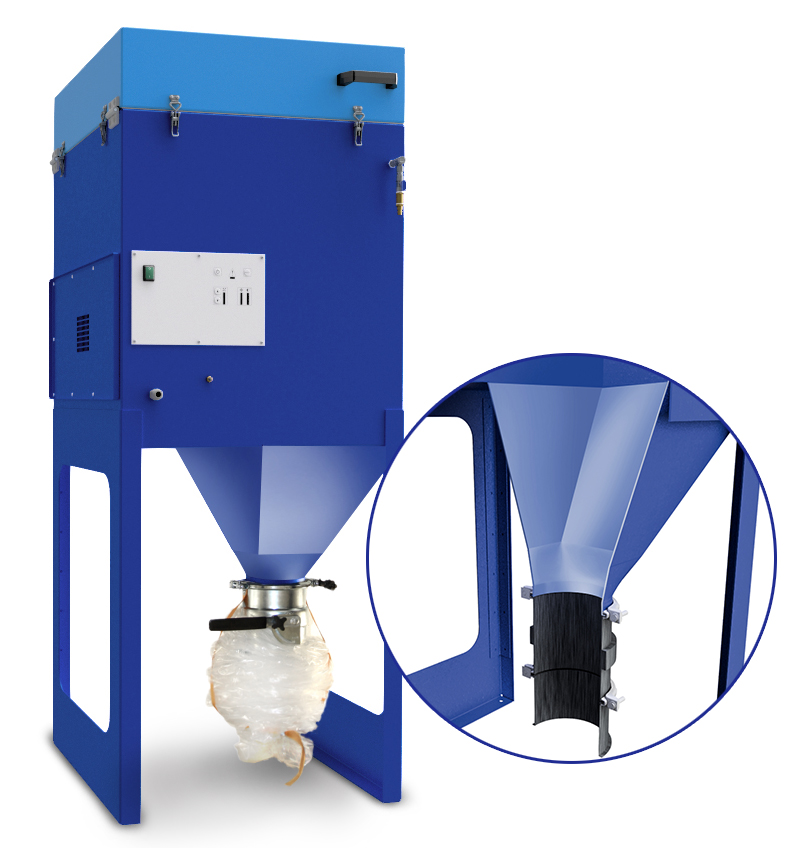 Jan 2023
Facelift MKFVA
New funnel – better flow behaviour – less maintenance effort
As is often the case, the devil – and also the solution – are in the details. The shape and properties of a funnel in conjunction with different materials (e.g. extracted emissions such as dust and particles) can therefore cause many problems such as deposits in the collection vessel.
Based on the latest test results for typical emissions – according to DIN ISO 4324 – our development department drew its conclusions and established the appropriate indicators for the flowability of different dusts. These results were incorporated one-to-one in the optimisation of our MKFVA extraction system. The result is impressive: The flow behaviour in the dust funnel improved by almost double due to the modified funnel angle and the much lower wall friction.
This phenomenal improvement in the flow behaviour brings you, the customer, many advantages:
No deposits in the system
Better suitability for critical and inflammable dusts
Longer lives of the pre-filters
Less maintenance effort
Even better low-contamination disposal
Another example of how we at Fuchs Umwelttechnik always remain on the ball and develop new, sophisticated solutions based on new scientific knowledge.