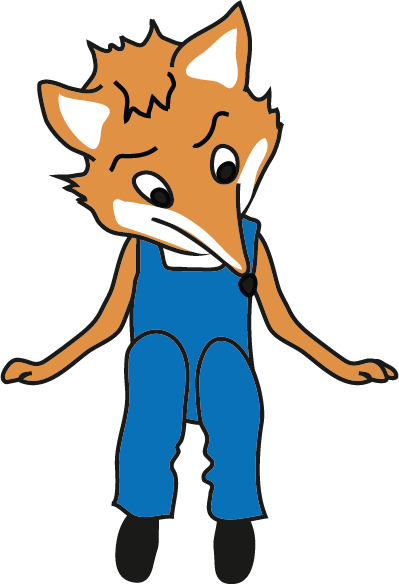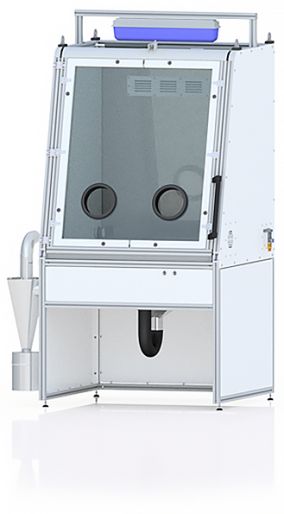 ABKAB04 – Extraction booth
The extraction booth that's got what it takes
Fully enclosed, powder-coated, sheet steel walls in combination with a lightweight but sturdy aluminium frame, that's what our newly developed ABKAB04 extraction booth looks like from the outside.
And now to its inner values:
Smooth wall surfaces and the completely antistatic design ensure an easy-to-clean working environment. No deposits are left stuck anywhere inside the booth when blowing off components from 3D printing jobs with compressed air for example. All emissions constantly flow down directly to the extractor through the grille of the work grate. Most reactive pollutants are detected and can be separated immediately in combination with a cyclone pre-separator. This maximizes the safety when handling dangerous dusts and minimizes the work effort.
Another safety feature are the gloves made of high-quality butyl. Integrated into the laminated glass door, these additionally enhance protection at the same time as allowing perfect freedom of movement in the work area.
An individually adjustable lag time also ensures that all hazardous substances have been separated and filtered at the end of the work.
ABKAB04 the extraction booth – sophisticated through and through.
The quick-change frame allows simple, inexpensive replacement of the viewing window if this should become necessary.
- LED light with protective glass
- Reach-through with gloves
- Fresh air nozzle in the door area and vacuum operation for low-dust door gap
- 2-minute lag time with door locking
- Flat gratings for easy removal
- Easy cleaning of the chamber
- Integrated blow-off nozzle with compressed air connection
- Light switch operable from the outside
- Prepared interface to the extraction device to ensure the lag time