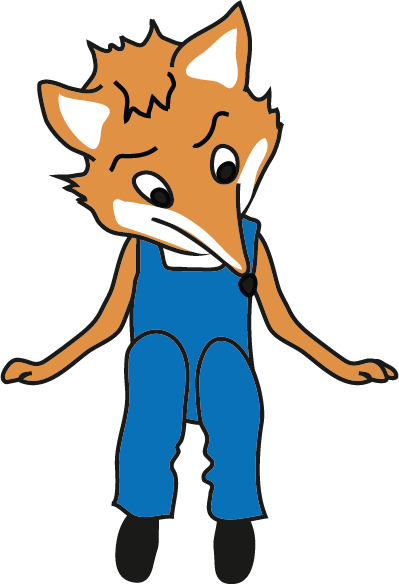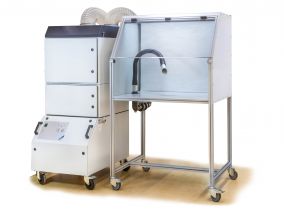 IF1700.1 extraction unit with MKFAKRT7 extraction booth
Soft jet process in the extraction booth – kind on art, hard on pollutants

Conservators are frequently faced with the challenge of cleaning sensitive surfaces of works of art. Sculptures, picture frames or very sensitive materials such as paper or parchment require skill, expertise and the right equipment. Dry cleaning by means of fine compressed air jets with cellulose or wheat starch is therefore considered as a particularly gentle method. This gentle method fully retains the structure and gloss or also the dullness of the objects.

However, the blowing off with compressed air releases the fine cellulose or wheat starch particles, gases and sometimes even mould. These emissions can now be collected reliably in the MKFAKRT7 extraction booth with the aid of different options and extracted and filtered by the IF1700.1 extraction unit.

The options are, depending on the type and size of the object, the complete rear wall with filter mat for areal extraction. Alternatively, or additionally, the freely moving extraction arm is recommended for selective extraction. Flat materials such as paper and parchment can be sucked on lightly with adjustable vacuum pressure by a collecting plate in the bottom and processed without slipping.

Both parts of the device can be moved easily to the desired position by means of easy-action rollers for maximum flexibility.

With this combination of extraction booth and extraction unit, Fuchs Umwelttechnik again supplies a multiple safety package. The safety not to inhale harmful substances, the safety of achieving a totally dust-free work result and the safety of relieving the stress on our environment a little.