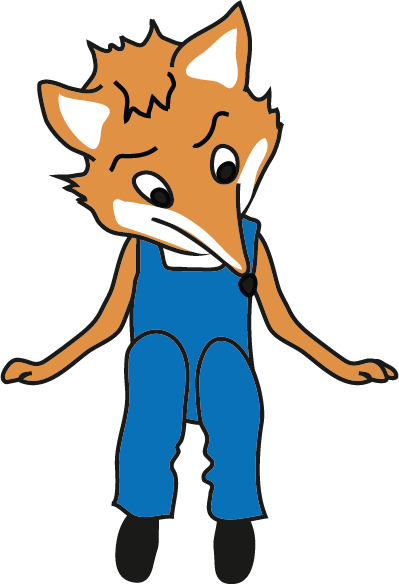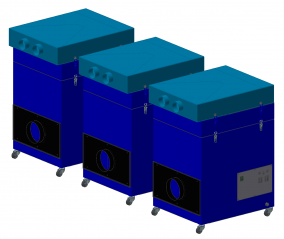 Extraction devices on a cleaning system
The important thing is that nothing comes out ... apart from clean air
Once in the filter, always in the filter
No matter how tiny something in the filter is, it stays in the filter
It will not let us down. The extraction and filtering devices from Fuchs Umwelttechnik meet the highest requirements for the collection and cleaning of even the slightest air pollutants every time they are switched on, for protection of man and machine.
The engineers at Fuchs Umwelttechnik combat the problems of extra fine particles with this new special development: Removal of residues from parts on a cleaning system by means of solvents such as acetone causes extra fine dusts. Microscopically small with just 50 nm, these are also highly carcinogenic.
The solution: An extraction stream collects all microscopic particles and feeds them into the filtering system during the entire machining process. The filtering system consists of three identical IKF0950.1 devices in which the hazardous substances are filtered out completely by several stages. In addition, an activated carbon filter absorbs any gas emissions. All the devices are connected to each other by an interface and are controlled centrally. A gas and a dust sensor additionally monitor the exhaust air stream.
No matter what is in the filter, it stays in the filter No compromise safety also when changing the filter: In the interests of comprehensive staff safety, special filter systems have been developed with a design that ensures contamination-free changing of saturated filters even under unfavourable conditions.
With this new extraction and filtering system from Fuchs Umwelttechnik, the user gets indispensable complete protection both during operation and during maintenance.

Technical data IKF950.1 (3x):
Extraction volume max. free-blowing: 1,200 - 2,850 m³/h
Max. stat. pressing: 5,000 Pa
Rated voltage: 400 V
Rated power: 3 x 1.4 kW
Device dimensions (1 device)
LxWxH in mm approx. 800 x 560 x 1,000
3 filter stages Pre-filter M5, floating particle filter H13/H14, gas filter (activated carbon)