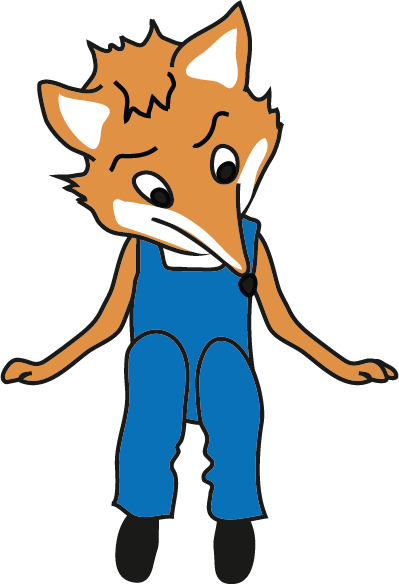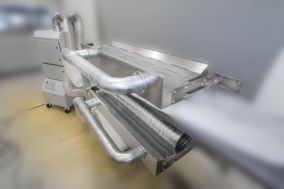 Integrated extraction and no escape for harmful gas emissions
Adhesive tapes – indispensable aids with two sides.
During their manufacture, especially when rolling up, fresh adhesive surfaces emit harmful fumes. As a consequence, all emissions and smells must be eliminated reliably directly at the machine in this production section to protect employees.

That was the task facing the engineers at Fuchs Umwelttechnik: Harmful gases heavier than the ambient air sink down, the materials must be especially suitable, the production process requires flexible application, it must be possible to integrate the extraction devices.
An equipment system was designed that, with a specially shaped hood below the machine, captures all gas emissions completely at the ideal speed. The used extraction device IF, calculated for the use of two exactly fitting extraction hoods, is designed in such a way that the air filtered with activated carbon can be circulated back into the room.
Consistent weight saving in the extraction hoods, perfectly adapted mounting elements and the lightweight rollers of the filtering device ensure an easy, time-saving set-up process and perfect, trouble-free operation parallel to production. The interface for the machine PLC also contributes to this. All relevant information of the IF equipment system is therefore passed on and are permanently monitorable centrally.
With this new development, Fuchs Umwelttechnik has come up with another sophisticated problem solver which makes the production process much safer without disturbing it.