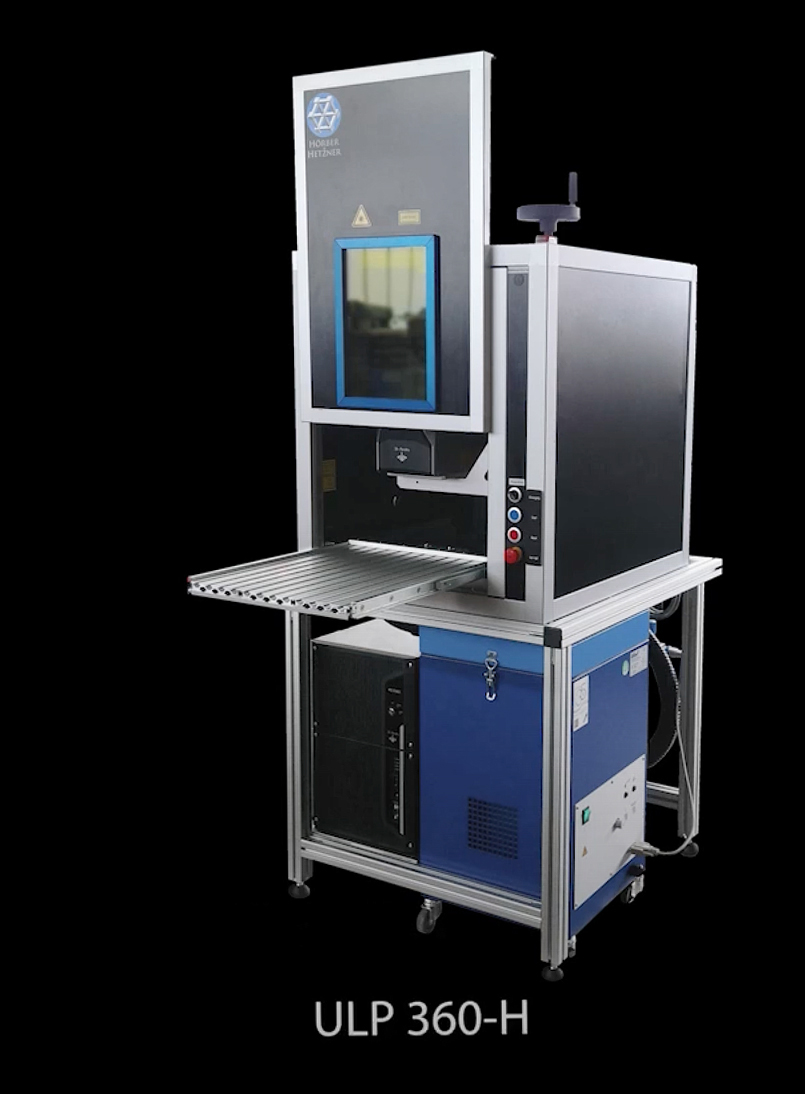 Feb 2023
Laser extraction without interference –
a customer video in practice
Laser and extraction – they belong together, like driving a car and wearing a seatbelt. Just like the belt, our KFS075E extraction and filtering device does its job without interfering; it stays in the background and provides permanent safety. Here, it protects against damaging laser emissions.

In this customer video, which we present with the kind permission of Hörber + Hetzner, you can see how inconspicuously yet constantly present our KFS075E extraction and filtering device carries out its work. Presented in the video is the universal laser labelling station ULP 360-S laser protection box (desktop device) with the compact KFS075E extraction and filtering device of filter class H14 (99.995 % separation factor in accordance with DIN EN1822). KFS is equipped with an integrated interface for communication with the laser.

Our KKF140 extraction and filtering device is used on the ULP 360-H by the way.