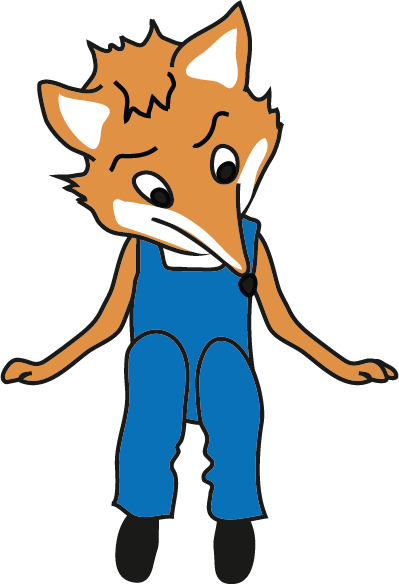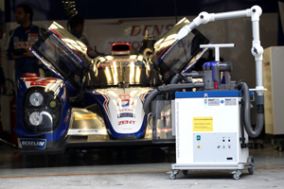 New TKFDMOT - the automotive pre-separator
For the rough and the smooth
Developed with motorsport in mind, the new product can filter or separate emissions in different particle sizes, from coarse grit and gravel right through to the very finest dust. It is possible, for example, after driving on the gravel shoulder or during repair work on body parts made of composite materials, to vacuum off relatively large particles or chips with sharp edges which will ultimately pose a hazard for the microfilters.
In response to these problem cases, Fuchs Umwelttechnik developed its combination of pre-separator module and post-separation filter system. Large lumps are collected and screened out in the pre-separator module. Finer matter like dust particles or gases flow on unhindered into the downstream suction extractor and filter unit.
New TKFDMOTThe product is operated as normal and is simple to use thanks to the user-friendly trolley design. Additional integrated features, such as the Dyson hand-held vacuum cleaner for extra convenience and speed, or the deliberate use of aluminium to achieve a lightweight design enhance the usefulness of this product when it comes to maintaining health and safety in the workplace and keeping mobile workstations clean.
The Toyota Motorsport team has put this new and exceedingly mobile product to the acid test at the world-famous 24 Hours of Le Mans and has already announced its intention to purchase further units.
It can be retrofitted at any time on existing MKF and TKFD extraction and filter units supplied by Fuchs Umwelttechnik.
Technical data:
Variable speed
Extraction volume:
Max. static pressing:
Electrical connection:
Rated power:
Sound power level i.a.w. CE (DIN 45635-3):
Sound pressure level at a distance of 1 m:
Dimensions in mm (L x W x H):
Housing:
30-335 m³/h
6300-21000 Pa
230 V/ 50.60 Hz
0.45-1.2 kW
Approx. 67 dB(A)
Approx. 56 dB(A)
490 x 380 x 620
Sheet steel, powder-coated on both sides
(Subject to modifications to accommodate advances in engineering)