LSKWS
laser protection cabin
LSKWS –
Application
Safety when laser inscribing different components as a workstation
LSKWS
Emission-free in the laser workstation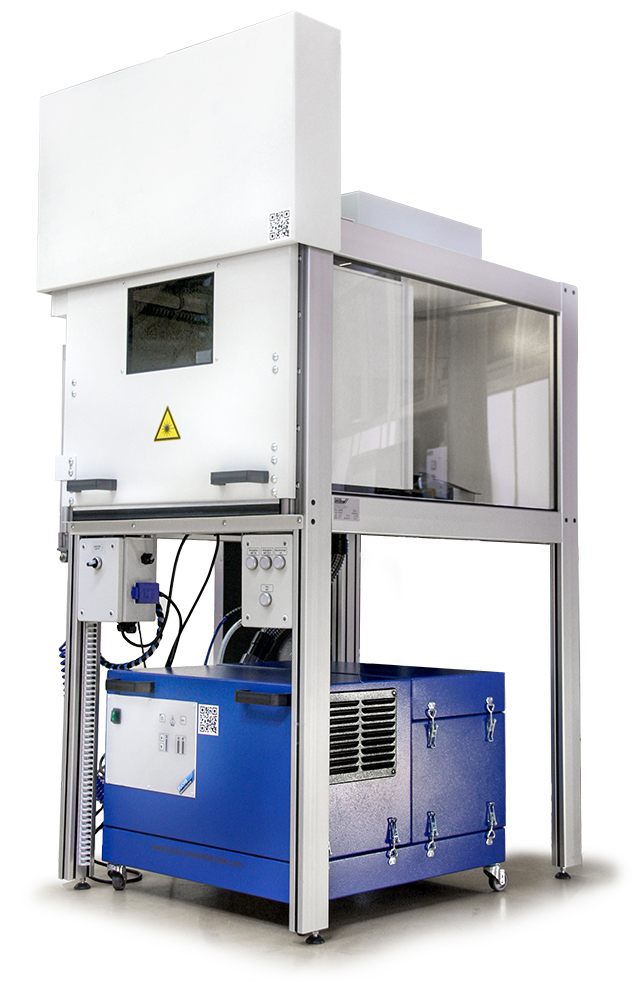 LSKWS –
Features
Modular laser protection cabin type LSKWS for applications in mechanical engineering in the field of laser processing
Construction with focus on the guidelines for safety of laser equipment (DIN EN 60825-4) as well as the BG Accident Prevention Regulations for Laser radiation BGV-B2
Due to their complete encapsulation, these cabins can completely shield payload radiation, secondary radiation and reflective or scattered laser radiation which occur during material processing.
The air pollutants are very effectively collected and extracted from the cabin through optimum use of the flow technology.
LSKWS and other laser protection cabins from Fuchs Umwelttechnik can be easily automated and certified for applications by using high-quality standard parts.
LSKWS –
Handling
Mobile or stationary use
The laser cabin is connected to an extraction and filter system via an interface.