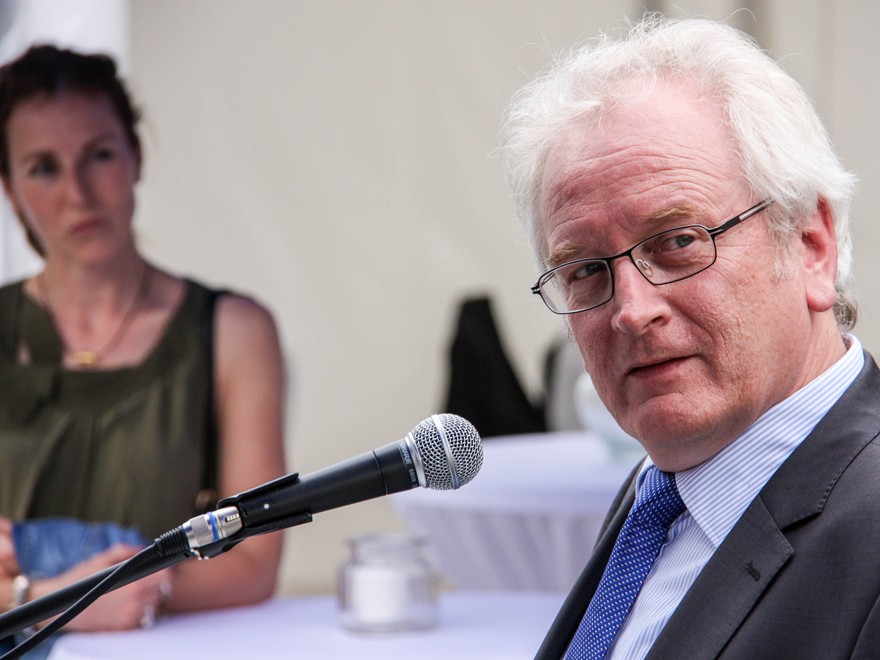 Jul 2014
30 years of Fuchs Umwelttechnik – a very good reason to celebrate the 4th of July 2014
To sum up the evening in a few words – it was a party among good friends. A round of aperitifs and mid-summer temperatures soon led to a pleasant round of conversations. Smiling faces were to be seen all round. And the relaxed atmosphere continued into the official part of the evening with the very personal speech made by Harald Fuchs. A guided tour of the company finished up at the awaiting substantial buffet with mouth-watering hors d'oeuvres and tasty specialties from the barbecue and oven. All that was left to do was take a seat at the festively decorated table and enjoy. Or – for those who wished – let oneself be infected by Word Cup fever and look forward excitedly to the German victory.

To top off this wonderful summer evening, the Italian band with Dr. Alessandro Mazzali, our head of development, played live music which got the guests up and dancing.

And glancing at your watch, you could hardly believe the time had flown so fast. But that's what parties are like at Fuchs Umwelttechnik – a party among friends.