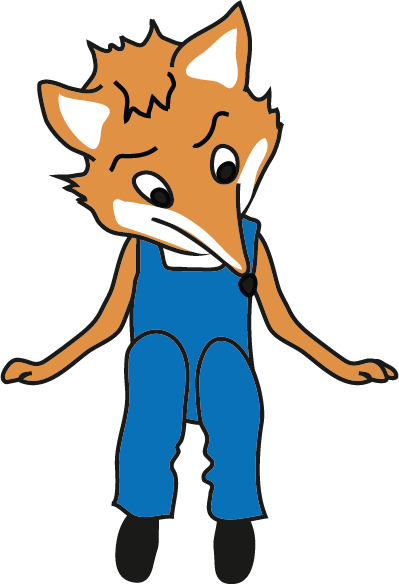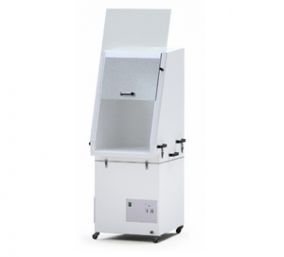 Newly developed ABKABIKF1 extraction booth on IKF device
Efficiency can be so simple
Want to extract dusts or solvents effectively? Ideally with a safe, enclosed booth? And with as little space and effort as possible?
The engineers at Fuchs Umwelttechnik have found a solution for exactly this purpose which is as ingenious as it is simple: The new ABKABIKF1 extraction booth – as a modular add-on part mounted directly onto the IKF extraction and filtering device. All pollutants are directed permanently down through this extraction work surface into the IKF where they are filtered effectively.
Good for the ergonomics: The specially offset work surface, various optional height settings as well as the sloped opening area. The high, adjustable safety glass also always lets through sufficient light onto the work surface.
The extraction work surface can also be used without the protective booth if required. Highly flexible.
An optionally available antistatic ESD version rounds off this sophisticated new ABKABIKF1 design.
Extraction booth with powder-coated
aluminium sheet walls RAL 7035.
- Module for mounting on the IKF device with clamp connections
- Side handles for easy assembly/disassembly on the device
- The work surface on the IKF can also be used without the booth
- Lightweight construction approx. 20 kg for removal to change the filter
- Front window of polycarbonate/Macrolon
- Inclined work surface
- Adjustable front window with side detent bolts to adjust the opening area
- Seal surfaces at the bottom of the hood for optimal device fit
- Slight offset of the work surface at the front for ergonomic working posture
- Dim.: LxWxH in mm: approx. 660 x 670 x 900 mm
- optionally in ESD version
- optionally with different working heights