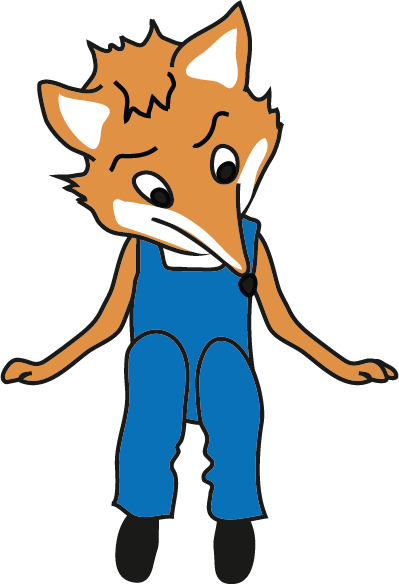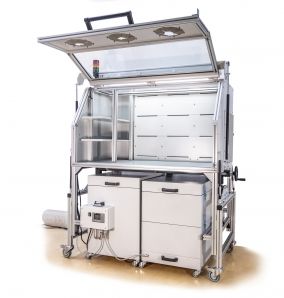 - Extraction booth for solvent fumes
Dangerous solvent fumes? Our newly developed ABKAB01 extraction booth
The specification is as demanding as our engineers' solution.
The most important features:
Robust stainless-steel, powder-coated, slim aluminium frame, a large, lockable front flap with gas pressure springs, real glass window, light and with three integrated hand openings for safe work, underneath the two extraction and filtering devices, all fully assembled with easy-running castors - the first impression already instils confidence in this expert work.
The operation confirms the good feeling of safety.
Fatigue-free working as an initial safety aspect because the work place height can be individually adapted. The booth is loaded with work pieces through an additional side flap so that there is no bother with opening the front flap. Solvent fumes created during their processing flow completely into the filtering devices through the rear extractor wall over a large area. Permanently.
Cases of danger? Precautions have been taken.
If solvents are spilled, they are collected by a tray underneath the perforated safety floor. In addition, an explosion-protected gas sensor on the 1st pre-filter measures too high concentrations, e.g. of dichloromethane.
The ABKAB01 extraction booth is fully earthed for continuous potential equalisation in the sense of the EX-protection.
Engineering work which gives you immense added safety, engineering work which distinguishes Fuchs Umwelttechnik and of which we are more than a little proud.