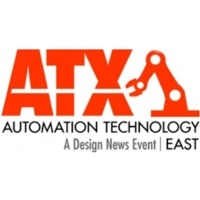 May 2018
Fuchs Umwelttechnik at ATX East New York 2018 – 12. – 14/06/2018
Fuchs Umwelttechnik – also ensuring clean air across the Atlantic
ATX East, the international trade fair for automation technology and one of the leading trade fairs in the United States, exhibits the latest products and solutions in automation, assembly, industrial robots, motors, propulsion, control and many other areas. Leading global manufacturers and suppliers showcase themselves here to interested industry and technology professionals.
As a byword for premium extraction and filtering devices with top class new developments, Fuchs Umwelttechnik is of course represented at this event:
The Type MKF compact filtering device, reliable as always, is appearing in New York with pocket filters, a large pre-filter stage and new electronics as a perfect problem solver for a wide range of applications.
Secondly, the performance of our MKFVA 320/380 Compact Dust Separator will impress trade fair visitors. After the highly efficient three-stage filtering and complete extraction of air pollutants, the collected dust can be removed safely and without contamination. The pre-filter is cleaned automatically during operation, i.e. without interruption.
The third team member is our new MKFFUW7 spark quenching module. With even more compact dimensions, the sucked in sparks are quenched with absolute reliability. This is an essential safety aspect for critical, flammable applications with sparking.
Frank Carstensen will be welcoming an international crowd at the ATX East in New York and, as a specialist, he will be pleased to provide detailed product information.