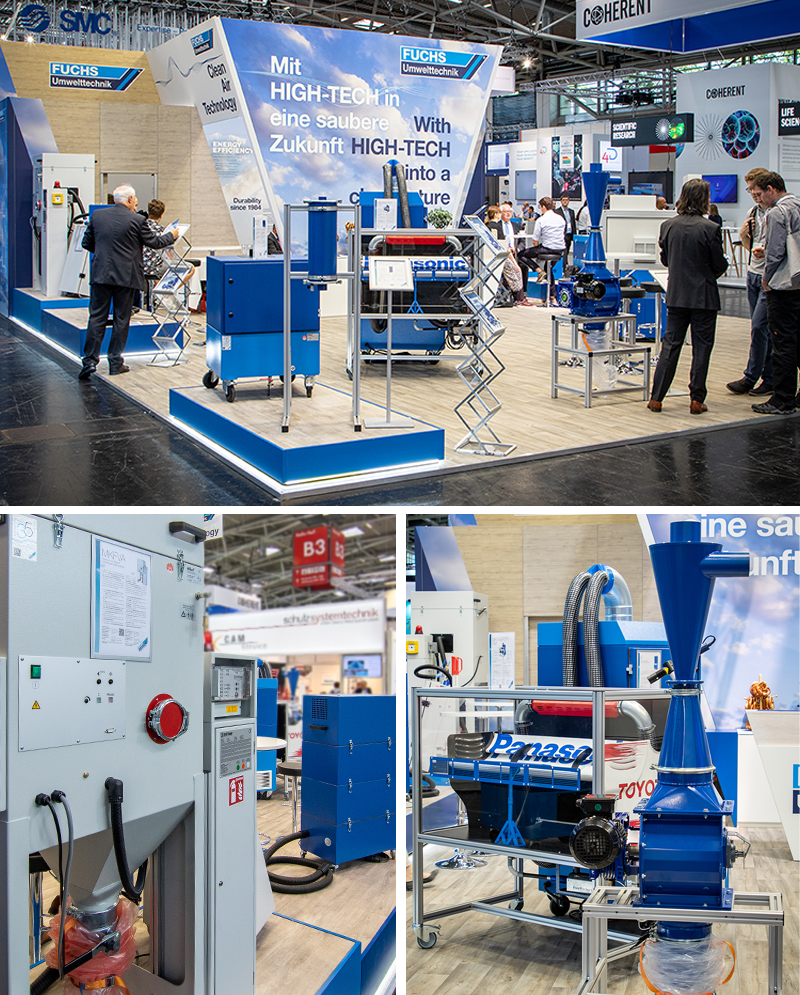 Jul 2023
The "double" fair:
Fuchs Umwelttechnik in between lasers and robotics – synergies create new potential
The Laser World of Photonics 2023, with more than 1,300 exhibitors and visitor figures of around 40,000 – more than half of them international – resulted in full halls and heavily frequented booths at the Munich exhibition centre.
And as if that were not enough – this year, the automatica, the leading fair for intelligent automation and robotics, attracted its target groups to the neighbouring halls at the same time.
This offered a perfect synergy effect and Fuchs Umwelttechnik was able to score double points. Without our innovations and sophisticated solutions in extraction and filtering technology, we not only addressed our existing customers and new interested parties from the laser and photonics industry. Visitors to the automatica also headed for our fair booth, sought contact and had ideal possibilities and practical solutions for air cleaning especially for their applications in mechanical engineering and robotics demonstrated to them.
In conclusion, we would say that this "double" fair was very successful with a consistently positive response, many new contacts and a heap of inquiries.